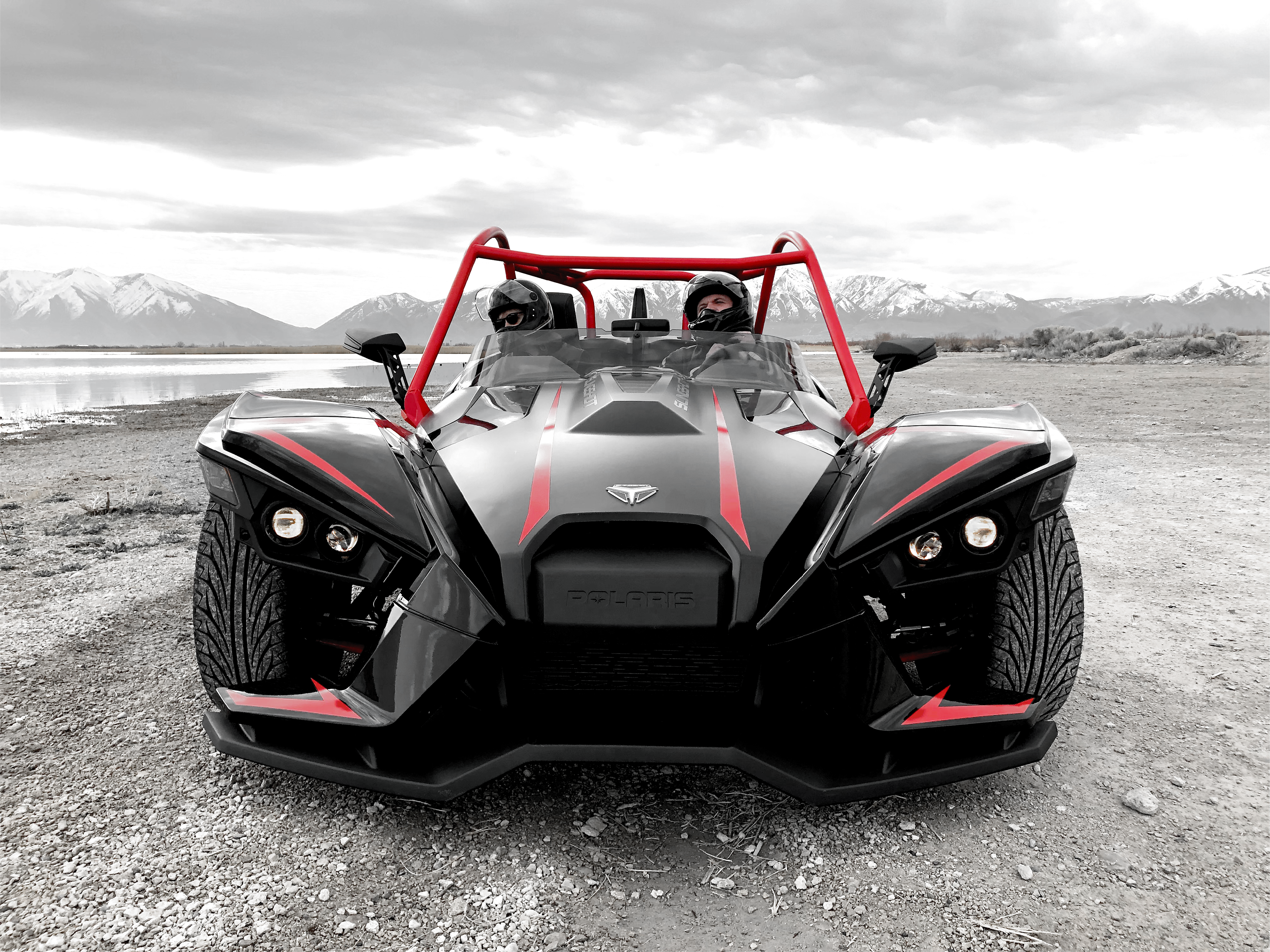 OVERVIEW
For my senior design project, I chose to join a team of engineers in designing an accessory top for the Polaris Slingshot, a three-wheeled auto-cycle.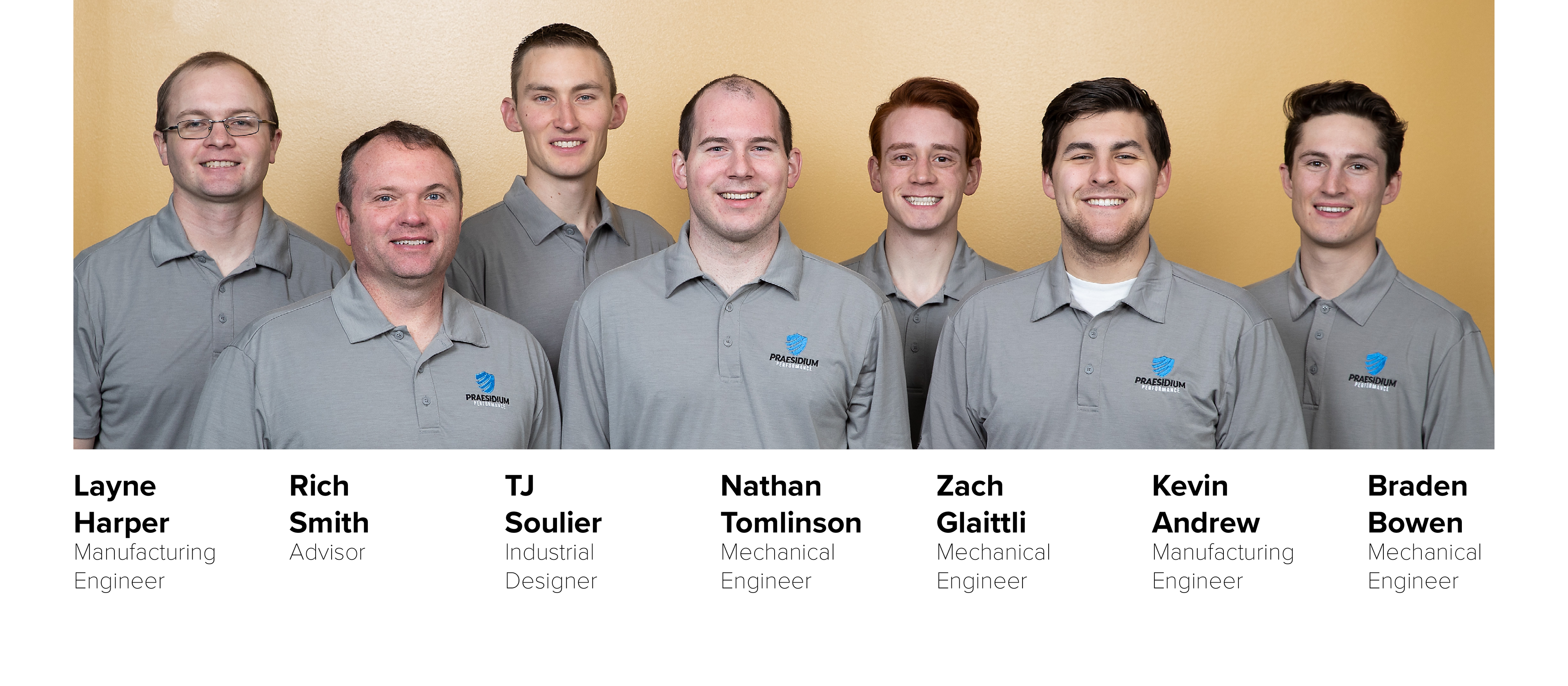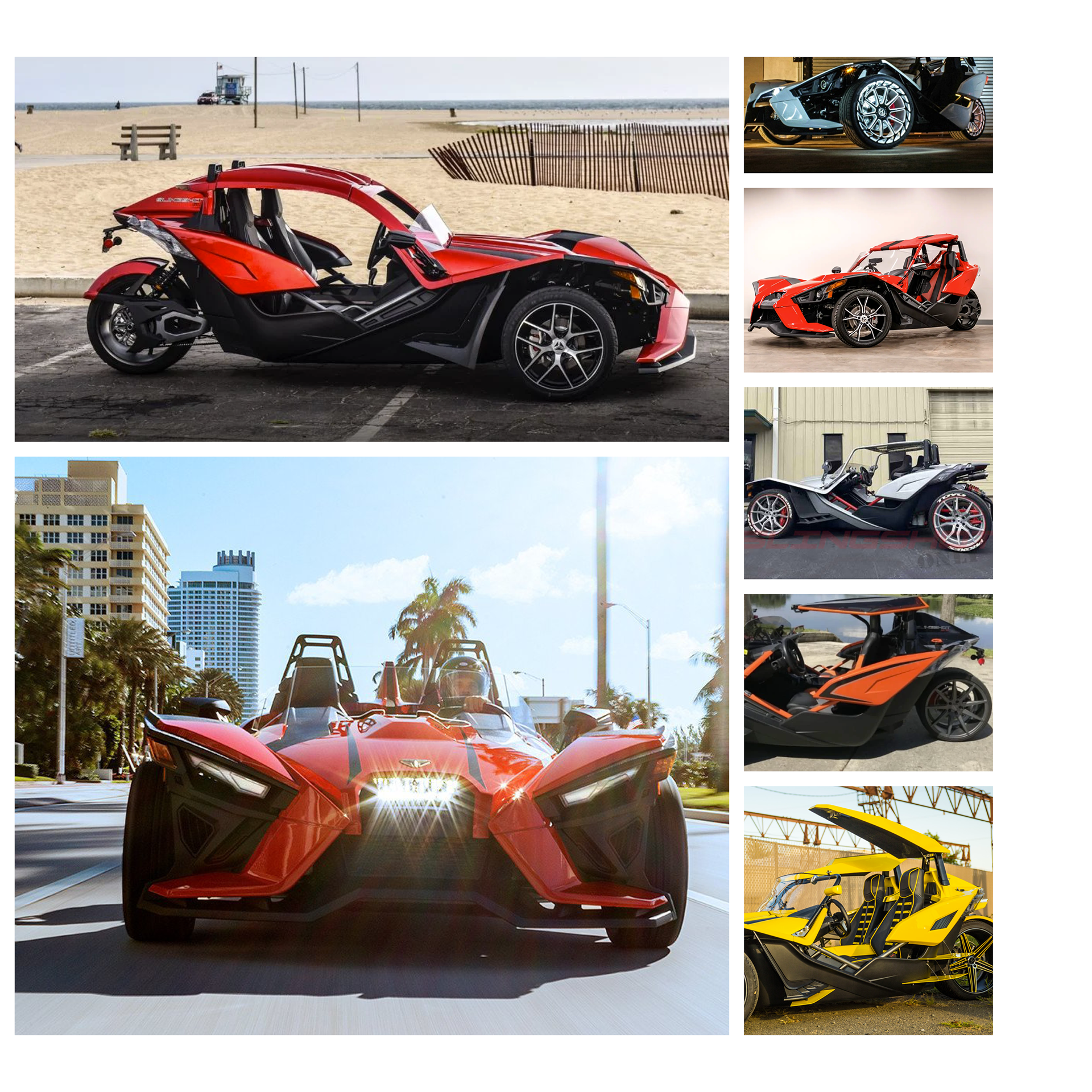 How might we design
a safer, more aesthetic rollcage
for the Polaris Slingshot?
When Polaris approached us with this project,
their product line included only one
accessory top for the Slingshot: a fiberglass roof called the Slingshade (upper left). 
While it looks attractive, it provides no protection in the case of a rollover. As a result,
many third party rollcages
have popped up. However, few of these were appealing to customer's aesthetic tastes.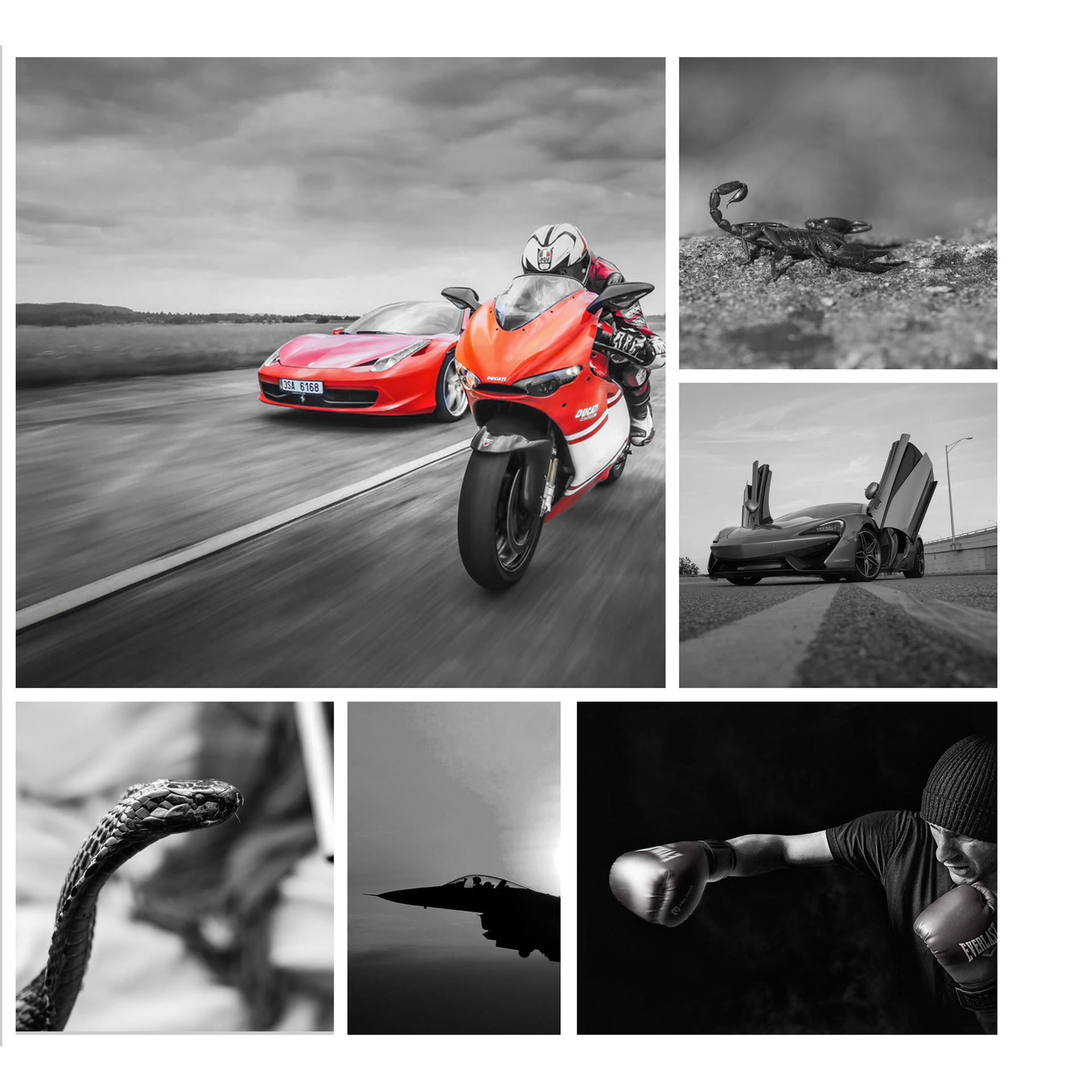 "The Slingshot is a vehicle expressing 
aggressive anarchy."
This quote from a user sums up the sentiment I found among many Slingshot fans. They are drawn to the vehicle because of its in-your-face aesthetic. Many commented on how great it feels to pull up to a stoplight and see
all the heads turn
at such a unique vehicle.
We wanted our design to match that same feeling, so we gathered this inspiration: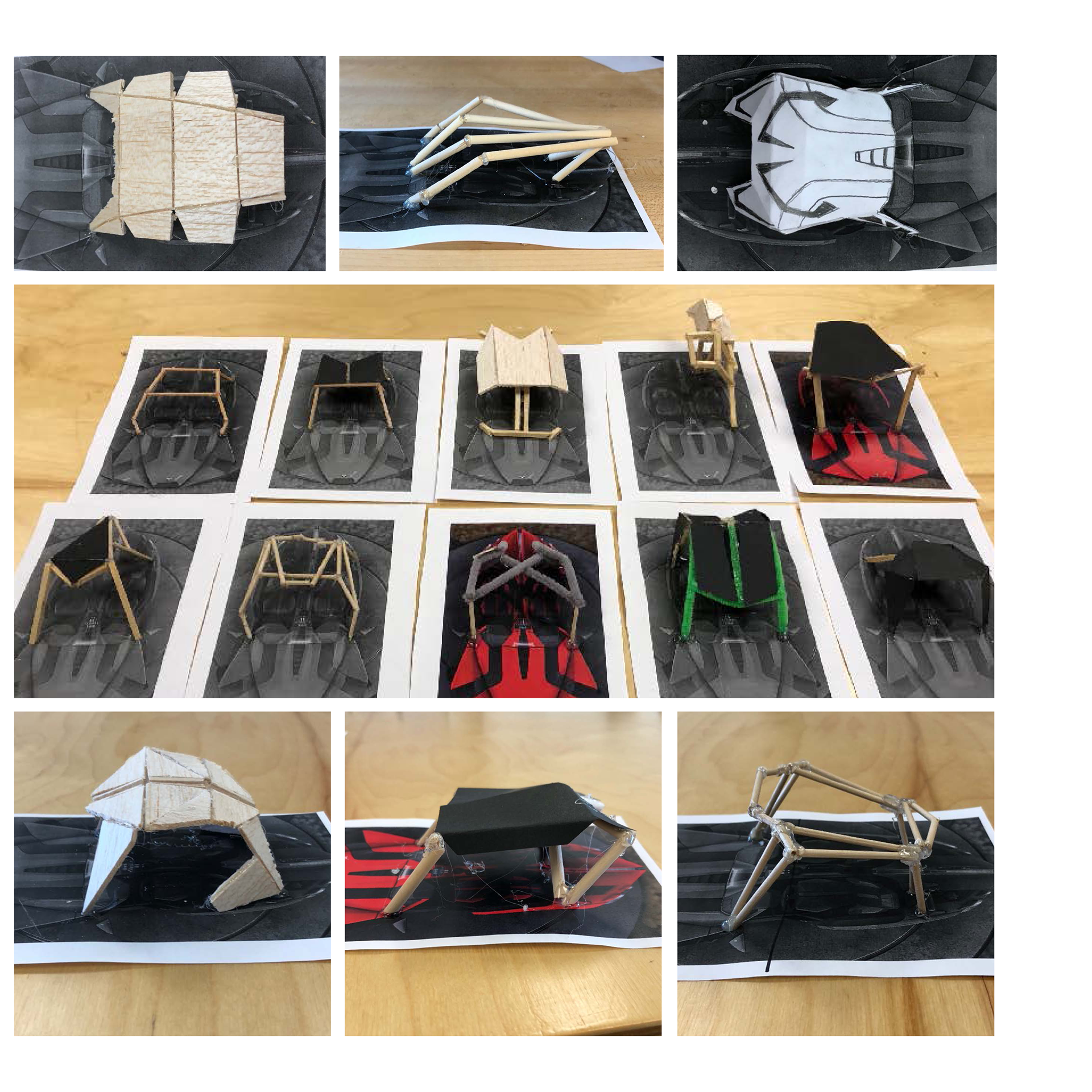 Early Explorations
Wanting to make sure that form would follow function, I led my engineers through a series of workshops to generate concepts, such as these scale models.
Sketch exploration

I took our best concepts from the form studies and explored different directions in 2-D.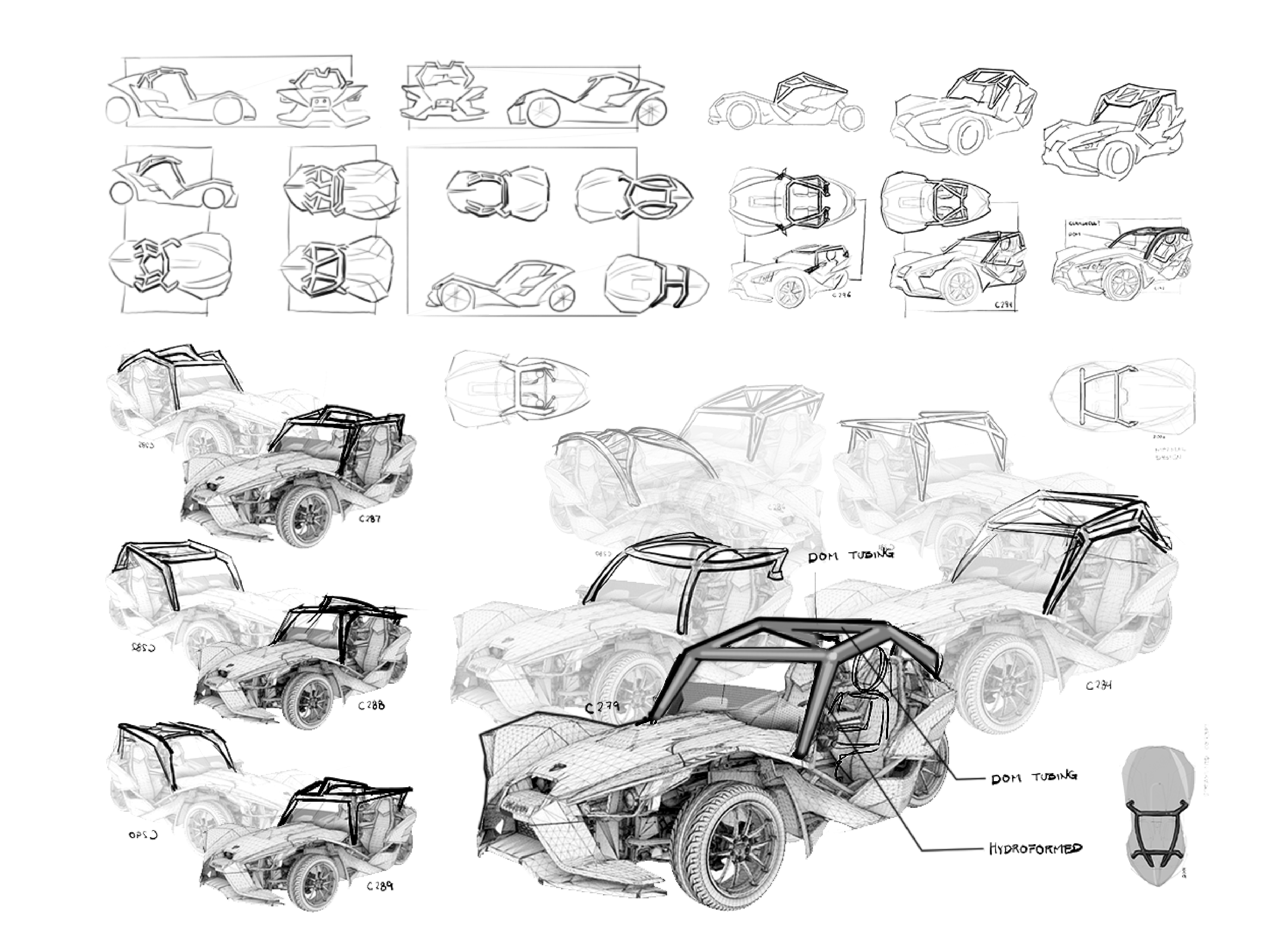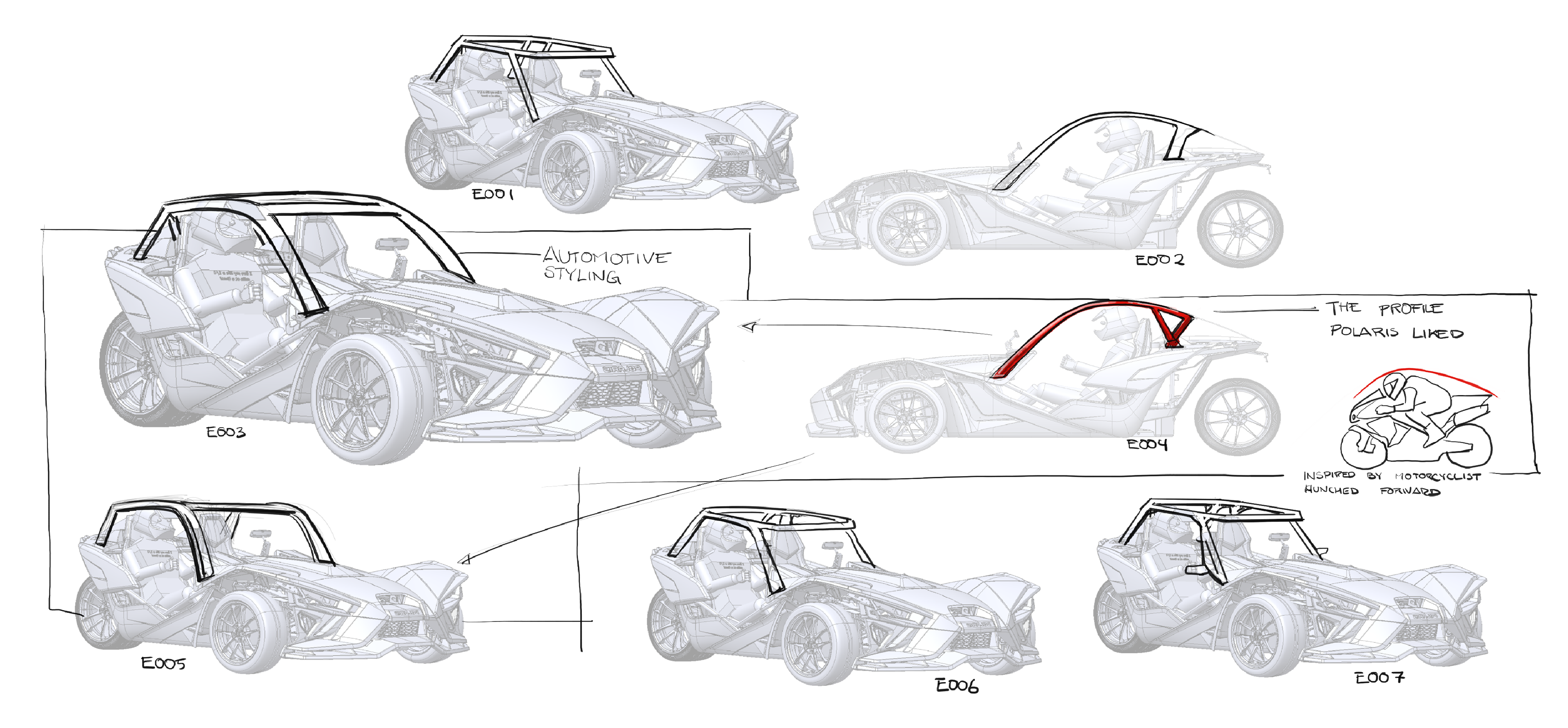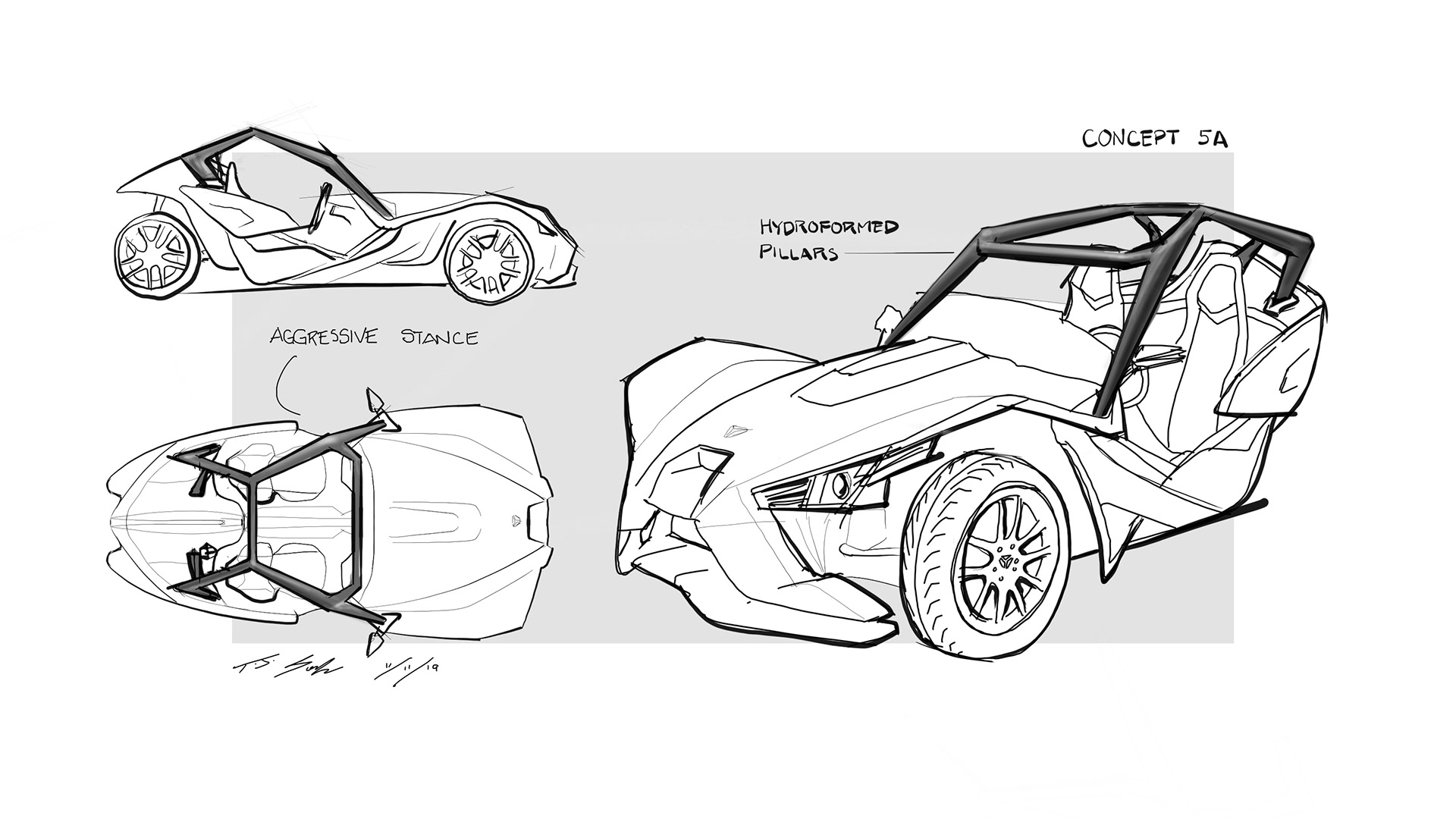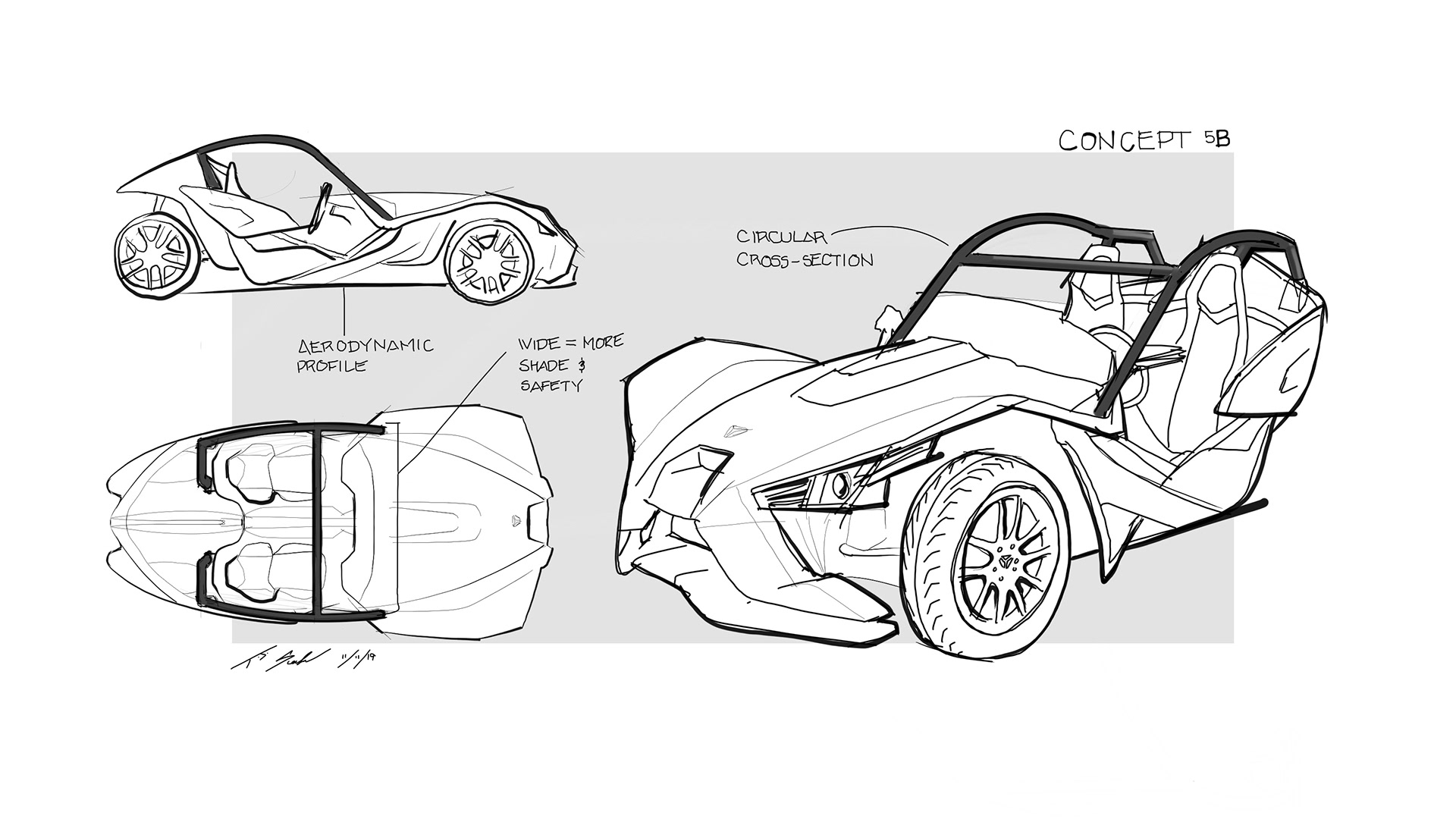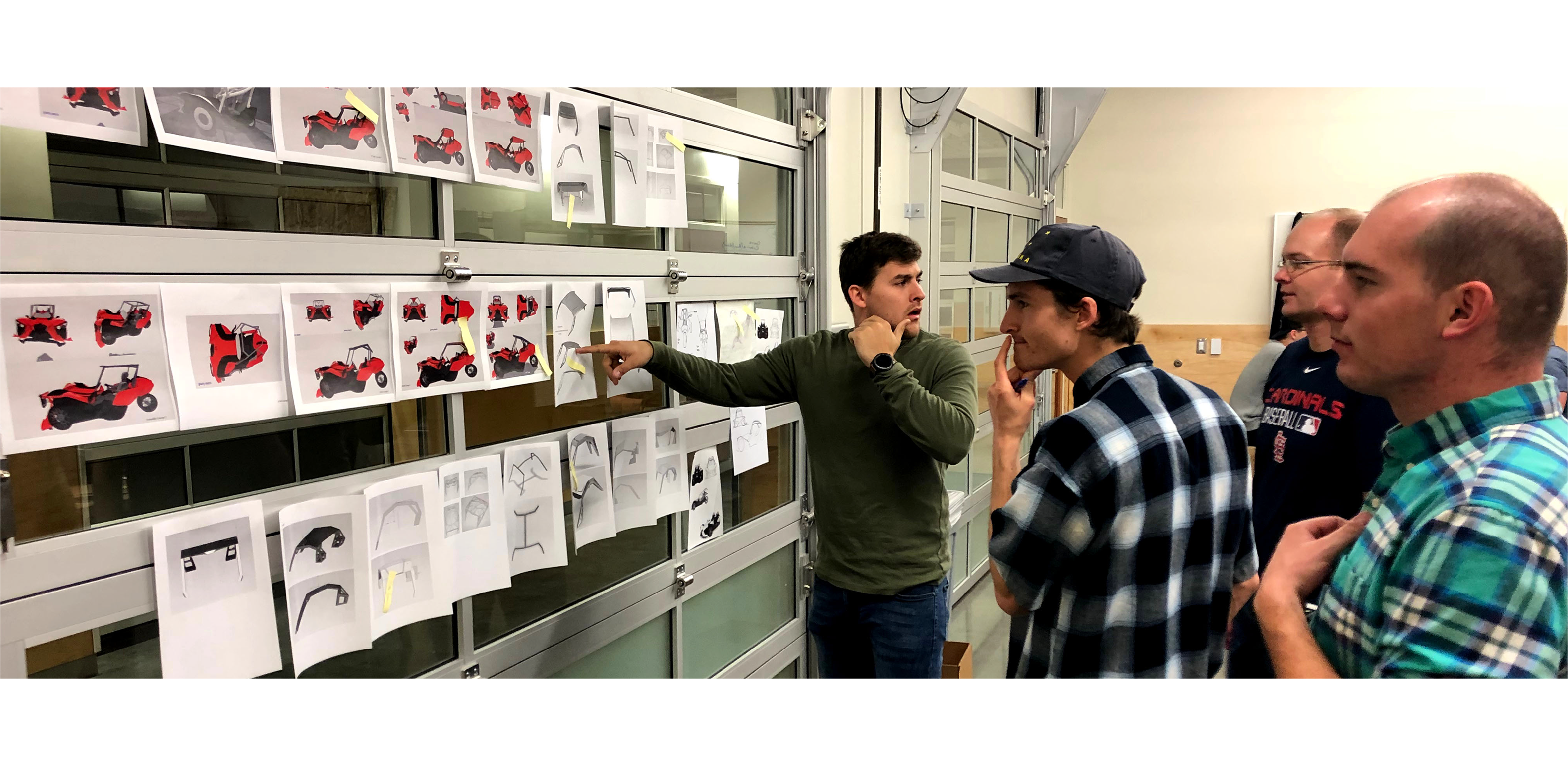 CONCEPTS that WE PITCHED TO POLARIS
The feedback from Polaris' team was vital to the success of this project. Here's what they thought: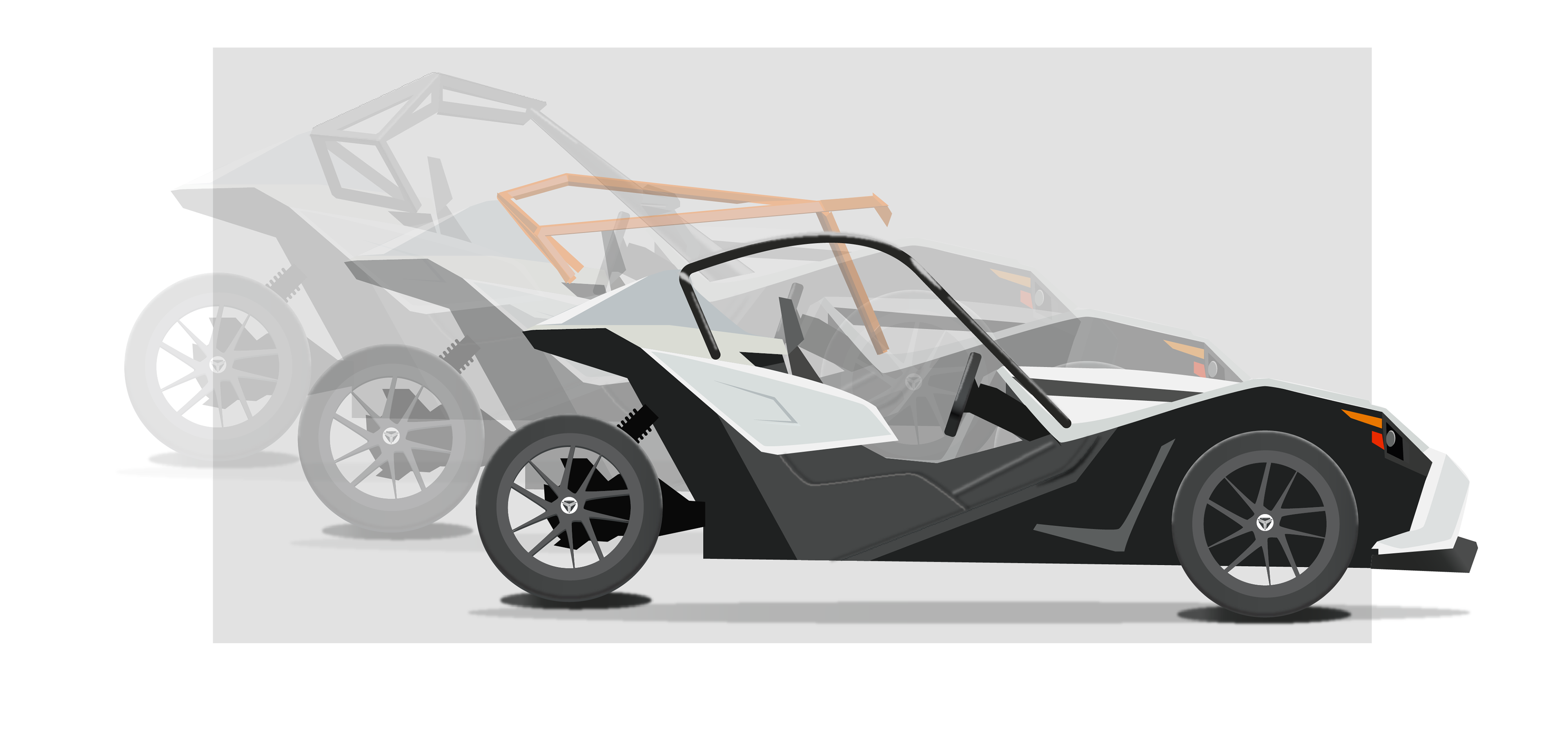 Aggressive
Polaris liked this concept for its exciting geometry, but disliked the "brow" sticking out so far.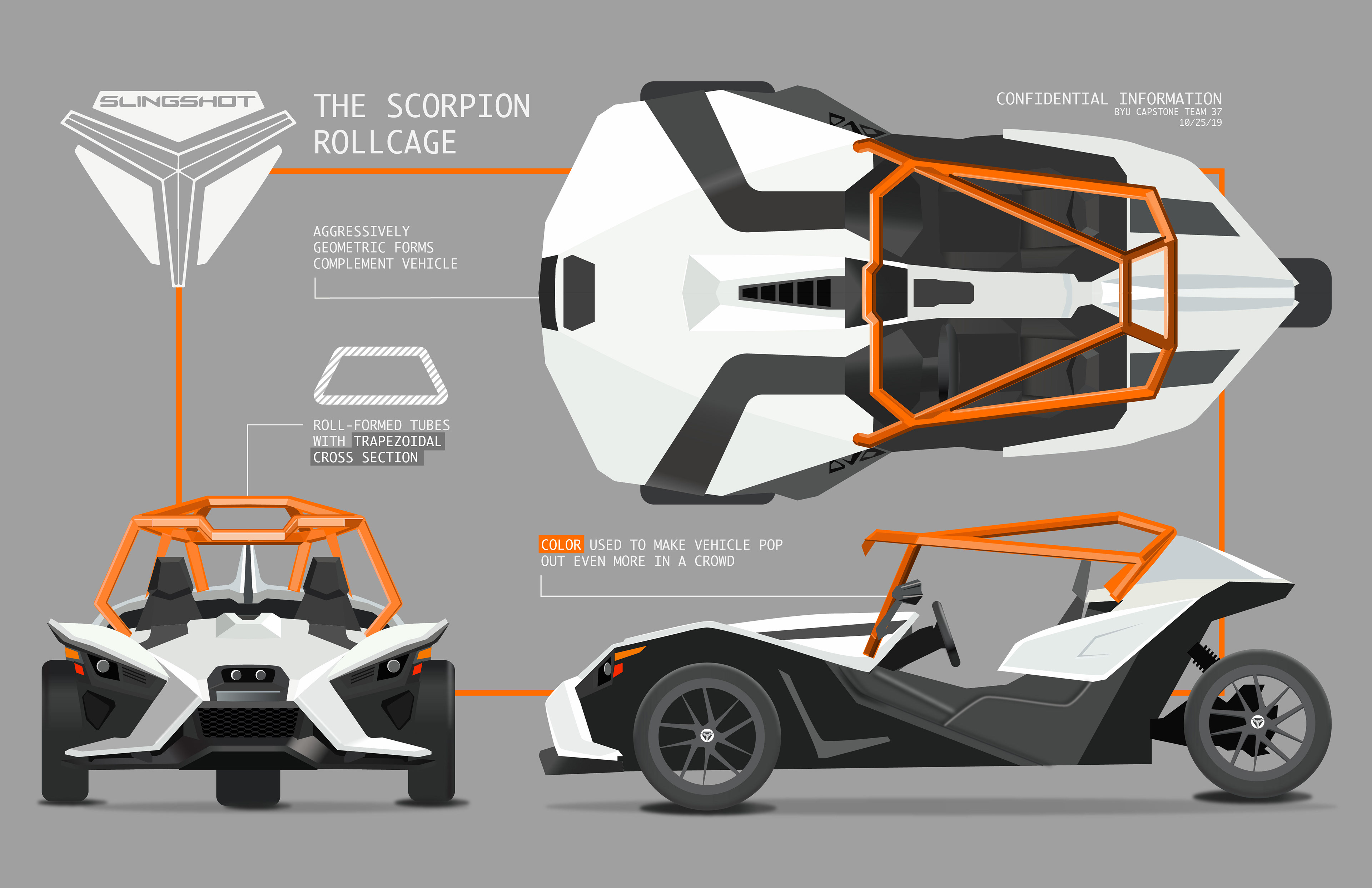 Sleek

They were drawn to the simplicity of this design and its manufacturability, but wanted something more eye-catching.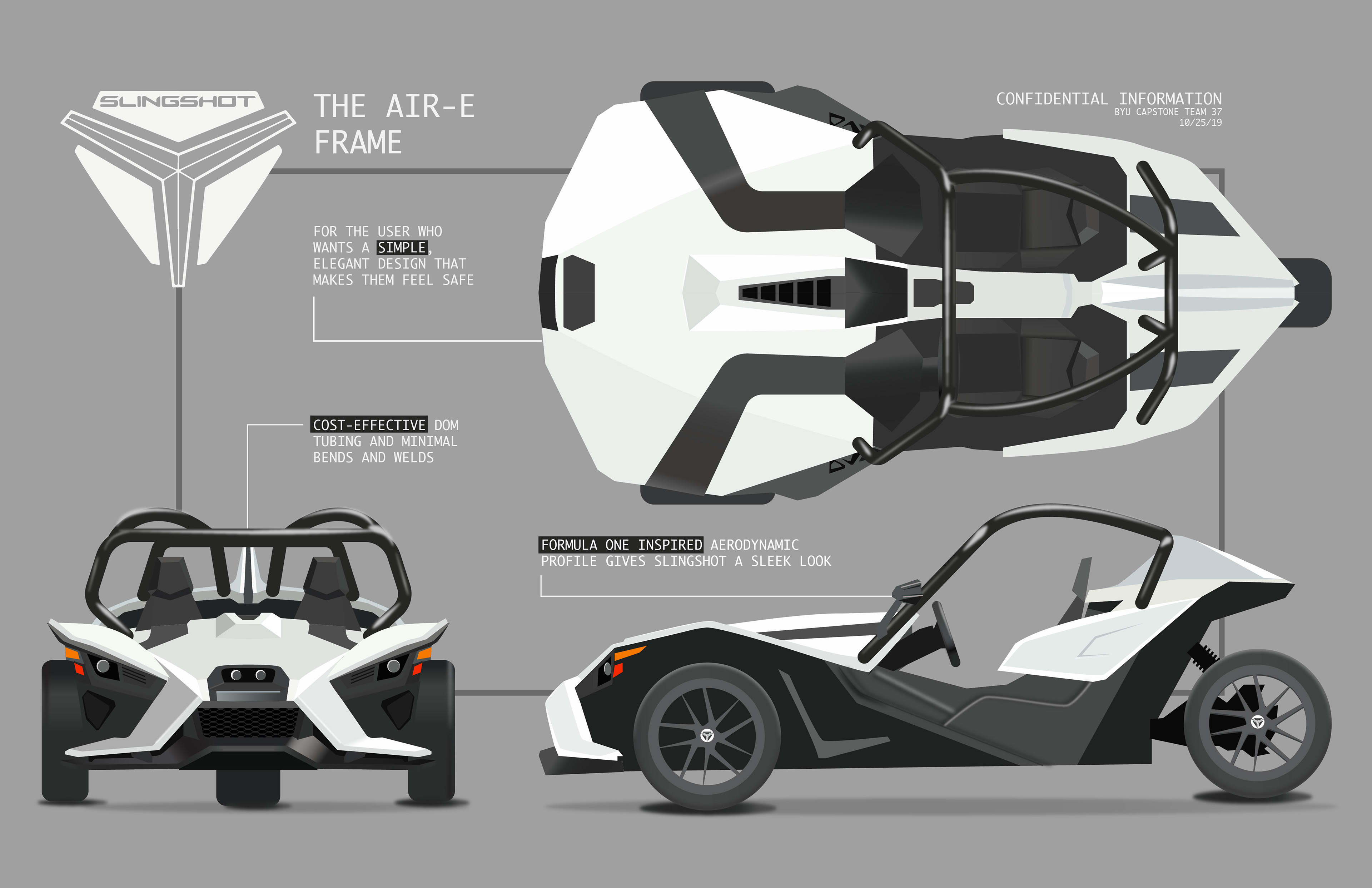 Dynamic
Their team was intrigued by the idea of using hydroforming, but felt it was too expensive to pursue at this time.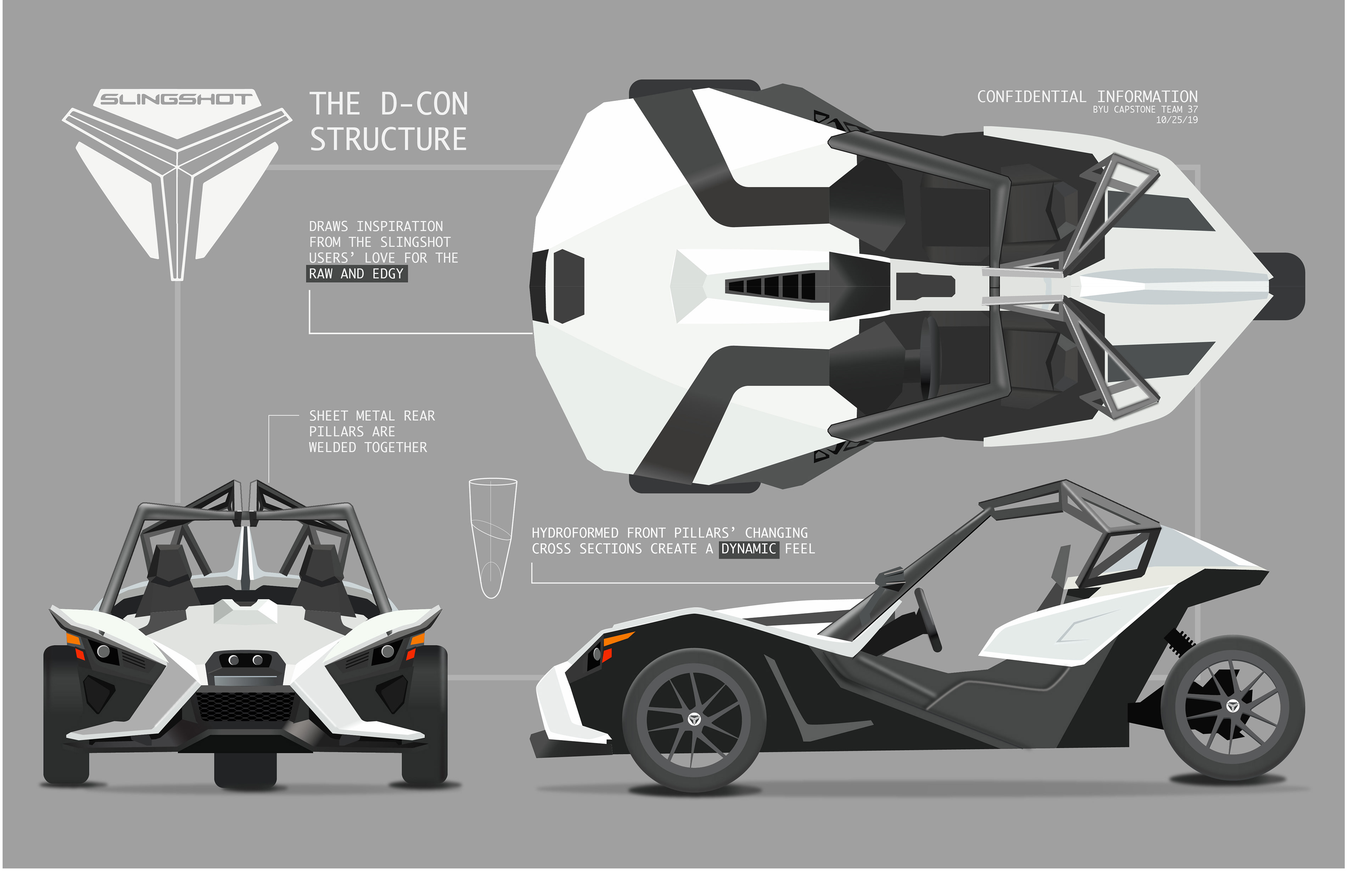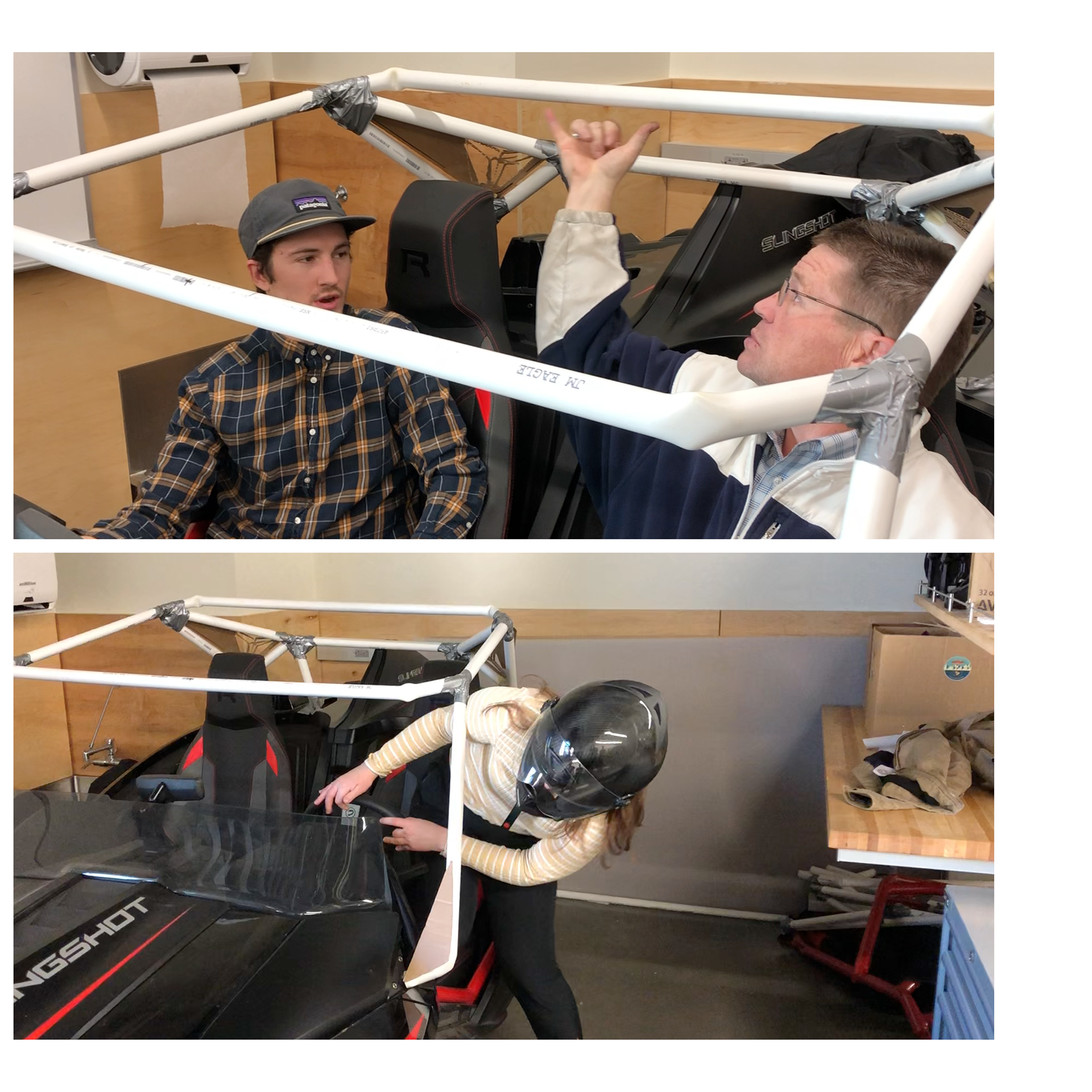 Human Factors
Once we narrowed in on the concepts that matched our intended aesthetic, my team helped me build some low-fidelity prototypes to get a sense of how well people fit in them.

Virtual Reality
In order to iterate quickly through designs, I taught myself how to model in Gravity Sketch. It was useful to quickly create 3D model without being weighed down by the typical constraints of CAD.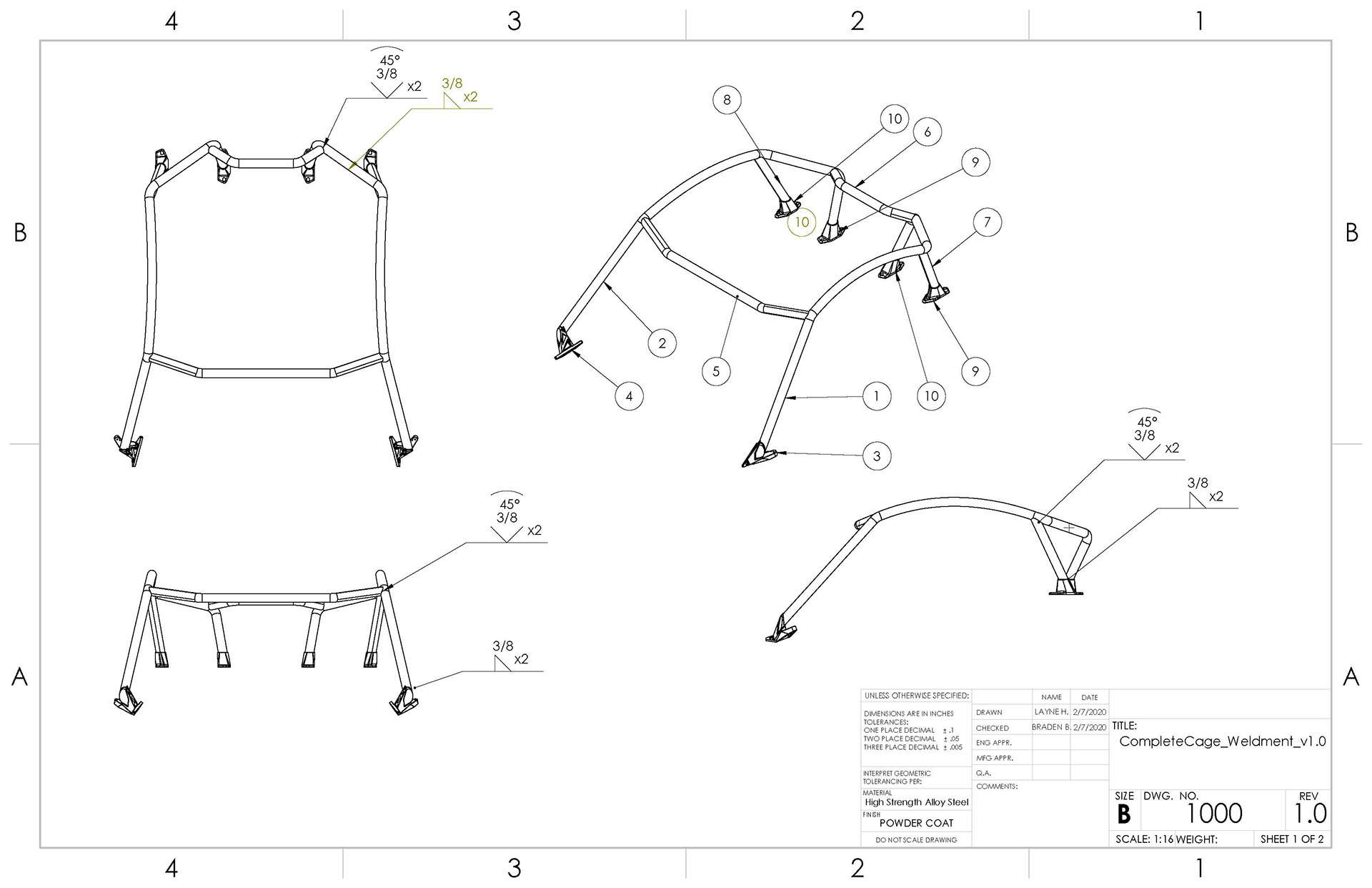 CAD MODELING
Although my role was Industrial Designer, I executed almost all of the CAD modeling.
However, I relied heavily on my engineering teammates' expertise. It was they who completed the technical drawings and FEA analysis.
a problem
When an FEA analysis revealed that one area of our design
needed further support
, it was back to the drawing board

the solution
Putting our heads together, my team came up with a stamped metal gusset that would both enhance the aesthetic and safety of the overall rollcage.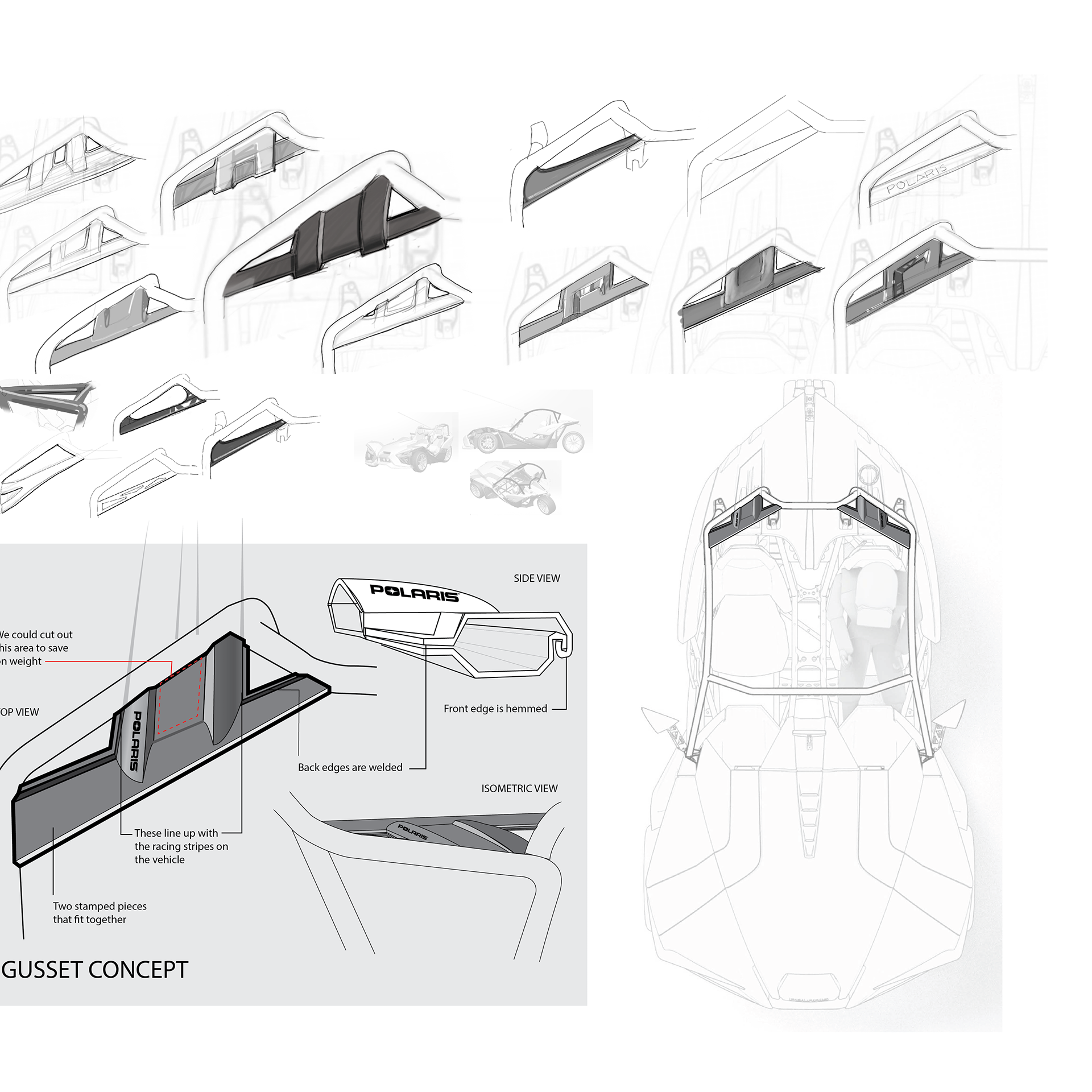 Getting it made
With the help of the team at Polaris, we were able to have a
full-scale working prototype
manufactured. And of course, we took it for a spin.